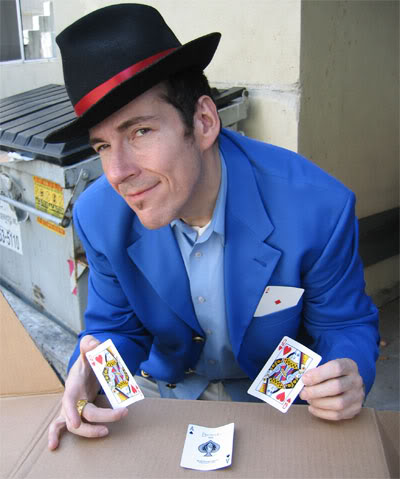 Three-card Monte is a con game in which the victim is cheated because one or more of the cards they are betting is no longer present.
The Congressional Style of the game is where a bunch shills testify on a given subject...  but one or more of the people it impacts are not present.
A perfect example of this was presented last month when the The House Subcommittee on National Security held hearings on whether the U.S. Embassy should be moved from Tel Aviv to Jerusalem, thereby making Jerusalem the capital of Israel in violation of several international treaties & agreements.
The Three-card Monte part of it has to do with five people who was called as witnesses.  They were...
John Bolton (the neocon who helped Bush "sell" the invasion of Iraq to the American people)
Dore Gold (good buddy of Netanyahu who was Director General of the Israeli Foreign Ministry)
Morton Klein (President of the Zionist Organization of America **ahem**)
Eugene Kontorovich (a law professor who recently lived in an illegal, West Bank Israeli settlement.)
Michael Koplow  (Policy Director of the Israel Policy Forum and noted Zionist)
Notice the missing "card"?  
You've got five pro-Israel, pro-illegal settlement, pro-apartheid & war criminal loving Zionists...
Not a single damn representative of the people who the US & Israelis are planning to steal the international city from!
Why do you suppose that is, hmmmmm???
You have five guys who support a terrorist state and no one to contradict their lies and propaganda...
Does that remind you of anything???