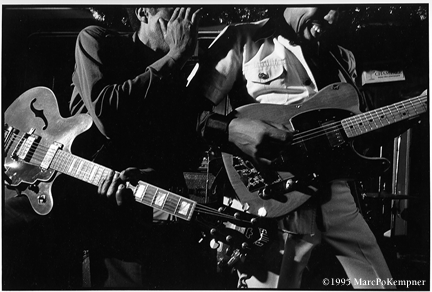 I used to go to Theresa's, a bar on the southside of Chicago where the music was always great and the dancing wild.  Most of the time, me and my friends were the only white guys there, but we didn't care.  
The music was hot.
I'm in the middle of writing a sequel to my murder mystery Suitcase Charlie, and the sequel has my detecives Hank and Marvin checking out Theresa looking for a guy who may or may not have killed a golden retriever.  That's right.  Cops looking for a dog killer.
Anyway, here's a piece of the chapter, done up as a poem.
Blues at Theresa's, 1969
A short, fat Black man
in a red wool cap with a yellow
puff ball on top kills
his harmonica, grinding
his face into it and twisting
his body like a snake--twisting
tighter and tighter as his mouth
organ's notes get shriller and
shriller, like some kind of raggedy
insect screaming in static moans
about the end of the world