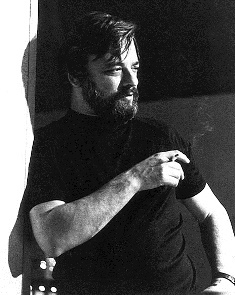 I knew Stephen Sondheim's lyrics before I knew who Stephen Sondheim was.
I was a little ghetto girl when I fell in love withWest Side Story back in 1961. I was an only child with a rich imagination and a yearning to "write" someday. And my geeky girlfriends and I, in defiance of our street wise peers who chased and derisively called us "school girls," danced down the street mimicking what we'd seen on the screen.
He taught us, with his words, that there was a place for us. And it gave us hope.
I found my place--I found several "places," over the years. First, I became a reporter for theChicago Sun Times. And that is where I learned, as Sondheim would later explain viaSunday in the Park with George that "...it's not so much do what you like, as like what you do."
Which is why I left that job that I did not like and moved to the wild Southwest, eventually becoming a wife and mother on the Hopi reservation. Where I lived into another lesson from George, among people who showed me how to "...be where I was" and stop missingthis moment.
That is also where I learned, as a teacher of beautiful, otherworldly wise Indian children, what good teachers do, as Sondheim revealed in the recent, remarkable HBO tribute, Six by Sondheim.
It's so simple: good teachers make students curious. About... everything. And curious students don't disrupt or destroy. They come alive. They make little miracles -- they want more.
They also teach their teachers how to be even better teachers. And human beings. Which is when teaching becomes a very noble profession indeed.
Through it all, I did "write," as I'd yearned to do. And I was published frequently -- almost effortlessly. I never understood why it seemed so hard for other people to write or publish.
But there were doubts. And days when I thought I'd "lost it." But I recovered quickly.
The secret was Sondheim -- I've said as much. But more specifically, as I also hinted earlier,Sunday in the Park with George, the Pulitzer winning musical I have only seen on my TV screen -- it's also Sondheim's favorite, I was delighted to learn. You can see the entire musical on YouTube, but you'll need to find that yourself. I hope you try.
I "use" the mesmerizing Bernadette Peters and Mandy Patinkin version only. Don't bother with any other. You must stare into their loving, shimmering eyes to get the message.
The lyrics were saving me long before I saw them, but until I saw them, I didn't realize what Sondheim had really done.
It is a ritual for me -- a sacred one, watching this thing. It is "the art of making art" codified and studded with priceless nuggets of life saving wisdom for everyone, but most of all, for those of us who spin art out of what seems like thin air, but is really our souls.
I've chosen excerpts from the three songs that cure whatever ails me -- be sure to listen via the links. But just reading these lines will help, too. I've made them into little posters and desktop backgrounds.
I'm not sure how legal that is... but I don't share or sell them. I stare at them. And they make me whole again. Here you go -- Happy New Year:
From "Finishing the Hat:", the artists' lament in a few well chosen words:
They have never understood,
And no reason that they should...
How you have to finish the hat.
How you watch the rest of the world from a window
While you finish the hat.
From "Move On" a "three Kleenex" moment which you simply must hear in its entirety:
Stop worrying if your vision is new
Let others make that decision--they usually do...
Anything you do
Let it come from you
Then it will be new
Give us more to see...
From "Sunday" which may require more Kleenex. By the time you get to these final, simple words words Patinkin speaks with such tenderness, you will be able to do whatever you do with fresh eyes after that:
White. A blank page of canvas. His favorite. So many possibilities...
A few more words, just for Mr. Sondheim from me: Thank you, thank you, thank you.
Photo by Unknown photographer (RR Auctions) [Public domain], via Wikimedia Commons

Cynthia Dagnal-Myron's book of essays, The Keka Collection, can be purchased onAmazon.com.