Nancy Pelosi's time is past. 
She proved that during a "60 Minutes" interview last Sunday.
I'm all for "I've been doing this job forever" people keeping their jobs, but once their minds starts failing it is time to go...
Clearly, Pelosi's mind, hearing AND sight are waning, when she thinks that the MILLIONS of people who follow people like Alexandria Ocasio-Cortez and Ayanna Pressley are "like, 5 people". 
"House Speaker Nancy Pelosi characterized the more progressive wing of House Democrats led by Rep. Alexandria Ocasio-Cortez of New York, as "like, five people" that do not represent all progressives, including herself."
https://www.cnn.com/2019/04/14/politics/pelosi-aoc-60-minutes/index...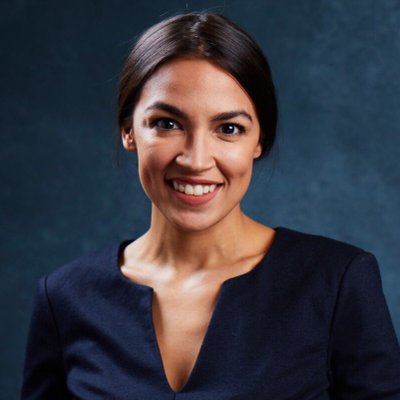 Apparently, Pelosi's delusional mind no longer can grasps that AOC alone has millions followers on Twittter, beat the snot out of the establishment Democratic Party candidate the DCCC ran against her and has HUUUUGELY higher approval rating than Pelosi herself does among Millennials, Gen Z-ers and Gen X-ers. 
Ayanna Pressley is equally followed and approved of.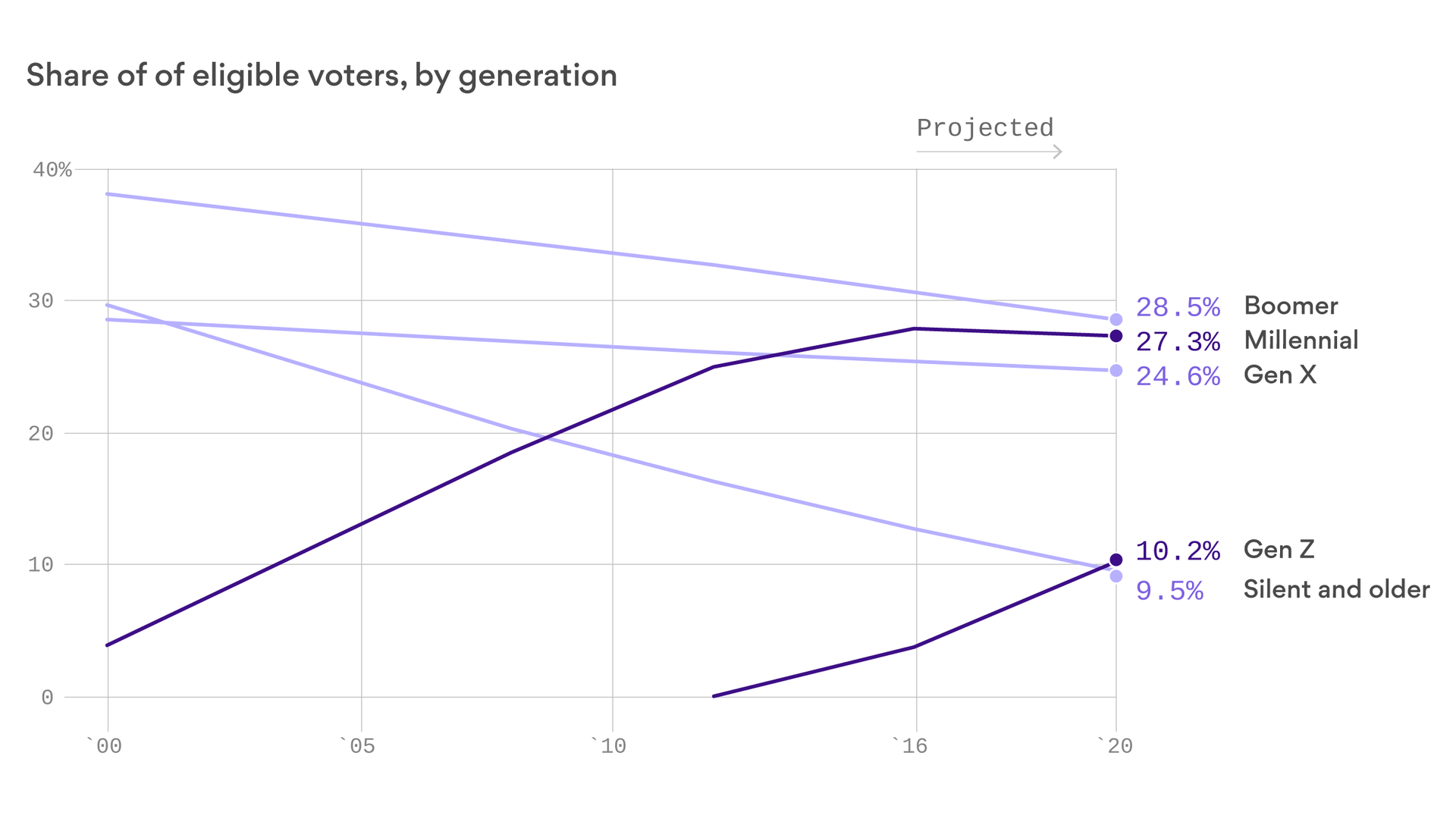 It also bears mention that those same Millennials/Z-ers/X-ers will make up over 62% of the electorate in 2020 and they all lean much further to the political left than Pelosi.
BTW, that Pelosi SAYS she is a "Progressive" is a sign of dementia, IMO.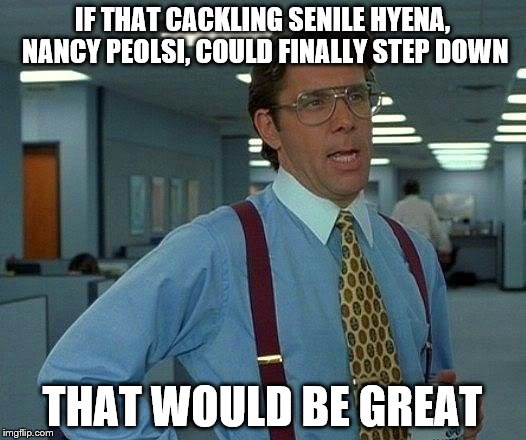 Time to go Nancy. 
(same goes for all of the Centrist Boomers who support your bitter old ass).