On this day, back in 1957, The Little Rock Nine started school...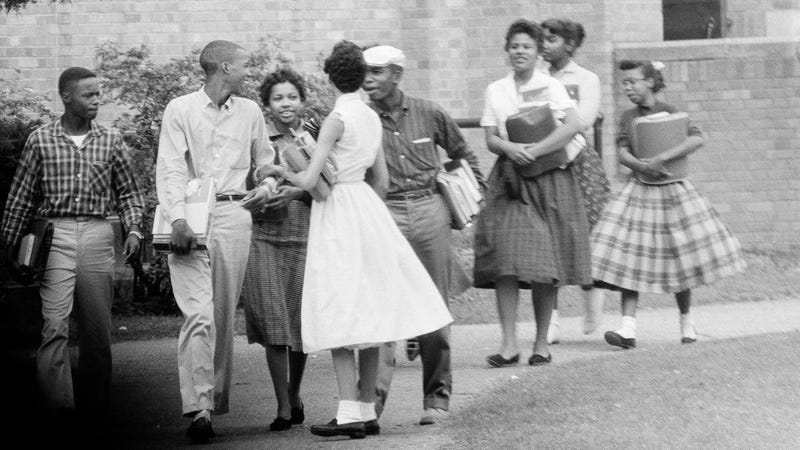 They had to be escorted by federal troops through a mob of screaming white people...
Dr. Terrence Roberts was one of the Little Rock 9...  listen to what it was really like...
BTW, the President who ordered the federal troops to protect the students was Ike Eisenhower, a Republican... 
The Arkansas governor who used National Guard troops to prevent the students from attending was Orval Faubus, a Democrat.
"Ike" didn't "compromise", "reach across the aisle" or accept the Democratic driven "lesser evilism" of segregation.
We need to be more like Ike and not accept "lesser evilism" from either party because...  well... you see where that leads, right?