ZoomText keyboard
The top row of keys control ZoomText functions
I've used Mozilla Firefox as my browser for years.  I don't like Internet Explorer for several reasons, none of them being that I think Bill Gates is watching what I do.  I just like some of the Firefox add-ons.  When Chrome came along I couldn't use it because it and my accessibility program fought.
I started using Firefox with Windows 2000, and then XP and Seven - at first without ZoomText (the accessibility program) - and later with.  All was OK.  Two things happened at about the same time; I got a computer with Windows Seven and started blogging on Our Salon.  Firefox crashed a lot. I blamed it on Windows Seven.
So, I switched to Windows 10 on my desktop and almost switched on the lap-top., but decided to wait until I saw how things worked out.
The crashes got worse, if anything, with Windows 10.  I can't follow a gmail link to a blog comment or follow links within Our Salon without a crash.  I've followed Mozilla's suggestion of resetting to the Firefox default settings and then re-adding add-ons one by one – sort of like checking for a food allergy – and could see no difference.
There are big problems between Windows 10 and ZoomText.  There are features on 10 I am forbidden to use.  I checked with the maker of ZoomText – AISquared – and they said I can use Chrome provided I open ZoomText before Chrome.  Chrome is only just OK. 
When I write, I write in Word and copy and paste to Our Salon.  Everything holds with Firefox (provided it doesn't crash).  With Chrome everything is "corrected" to the same font type and size and italics disappear and the editing options disappear.  (I write with Comic Sans MS in 14 font because I can read that size, the lack of little things hanging off of letters is less confusing to my vision, and the big font makes my posts seem more important than they really are.) I have to publish the post and then edit with Chrome.
Lately, I've been using Chrome when dealing with Ning.  I really think that the problem with Firefox has to do with leaving tabs open.  Occasionally, it crashes on other sites when I have a lot of open tabs, but nothing like it does with Ning.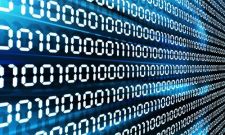 Binary Code
I don't know much about software.  I do know that software companies all act like they are in battle with each other even when they aren't writing programs for the same use. 
I probably am missing something really simple, like Bill Gates or the Russians or the NSA being behind it all.  Just because you are paranoid doesn't mean people aren't out to get you.

Now, I'll find out how many times Firefox crashes while I'm trying to post this and tell you in a comment what happened.
Is this a problem peculiar to me and my accessibility program or do others have issues?  If you have, what have you done that helped?