Kabuki is a classical art form, that includes singing, dancing & acting, that is best recognized by the often bizarre makeup and masks worn so as to hide the performer's identity.
Words can also function as kabuki makeup & masks to hide people's intent...
For example, when Michael Tyler, the spokesman for Tom Perez and the DNC, says...
"This year's slate of at-large DNC member nominees reflects the unprecedented diversity of our party's coalition..."
It doesn't mean what he said...  
The DNC, Tom Perez and/or the Democratic Party doesn't give a damn about diversity or inclusion.  Instead they solely care about consolidating personal power, punishing those who stand up to them AND loading the Democratic deck with elitist Clintonistas.
How do I know this, you might ask?
Simple...  Look at who was replaced and/or not invited to participate.
Two rather diverse people of note were: 
James Zogby:  The president of the Arab American Institute (and big Sanders backer) who was part of the DNC Executive Committee since 2001.
...and...
Barbra Casbar Siperstein:  A Jewish, veteran, transgender, lesbian, grandparent, small-business owner (and big Ellison backer).
Get the point yet?  
You've got an Arab guy who gets dumped because he is a big supporter of the Jewish guy...
you've got the Jewish/veteran/transgender/lesbian who gets dumped because she is a big supporter of the Muslim guy...
...etc., etc., etc...
Diversity?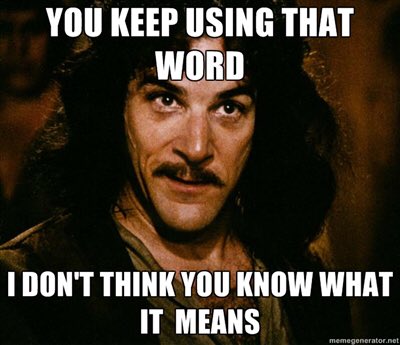 https://www.nbcnews.com/politics/elections/shakeup-democratic-natio...