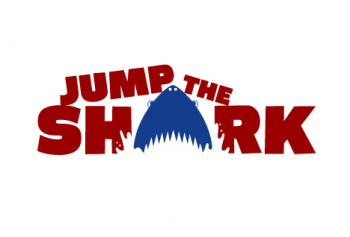 The phrase "Jumped the Shark" usually means that someone/something has reached a point where it will now quickly dwindle away.
I think (hope???) that Israel's support has reached this point.  The "pivotal moment" this was achieved was in regards to the young, unarmed, innocent boy, who I wrote about the other day, who was shot in the head and murdered by Israeli snipers.
http://oursalon.ning.com/profiles/blogs/muhammad-ibrahim-ayyoub-tri...
The aforementioned "pivotal moment" was arrived at last Sunday when the Israeli government Minister Naftali Bennett blamed the murder on the victim.  
BTW, lest anyone try to spread the BS that Mr. Bennett is only one person who is speaking for himself, that he represents only a minority of Israelis or that he also isn't supported by a large number of Americans, it should be noted that he is the multi-millionaire son of American citizens who emigrated to Israel, is the leader of the right-wing religious The Jewish Home political party and is a major part of the current coalition that runs Israel.  
The political party he leads believes in ethnic cleansing, is VERY pro-settlement and is only second in power & support (from both the US and Israel supporters) to Netanyahu's Likud party.  
To say it differently, if Netanyahu/Likud is the equivalent of George Bush/the Republican Party than Bennett is the equivalent of Donald Trump/the Tea Party.
So back to that "pivotal moment"...
During an interview on Army Radio (you can't get much more right wing then THAT) talk show host Razi Barkai asked Bennett if "we had gone too far" in killing Mohammed Ayoub during the Gaza return march (if a host of a military based, right wing radio show would ever even ask that question you KNOW the answer, right?)
Bennett's response???
"If he had gone to school like every other kid there wouldn't have been a problem."
...here were no words of regret
...there were no excuses that the snipers "felt threatened"
...there was nothing but...  
...cold blooded disregard for Palestinian life.  
Just so I'm crystal clear about his "the only good Pali is a dead Pali" attitude...
Bennett is the Israeli Education Minister...  you'd think he would be aware of the fact that there was no classes on Fridays in the Palestinian school system.  
You'd also think that, when thousands of Jewish Israeli students skipped their scheduled schooling to participate in violent, hate-filled protests in the Muslim Quarter on Jerusalem Day, he would be critical of their actions.  Instead, he was right there WITH them!
So, as I said, hopefully Bennett's comments, that are equivalent to a "The bitch was asking for it" rape defense, will stimulate the down fall of Israel's support.  
We can only wait, watch and adjudge those who support him, his government and his country.  
You see, the right-wing American group Jewish Defense League and citizens of Israel aren't the only people who are now using "Never Forget/Never Again!" as a "slogan".  It is now used by anyone who believes in human rights and justice (which most certainly does NOT include anyone who will not/has not spoken out against this country, government or their their murderous actions).