If you know anything about me you know that I am a HUUUUGE Chicago Bears, Cubs and Blackhawks fan.
"Why" you might ask?
Well... besides being great teams, I believe they have "Heart!"
A couple days ago, MY Blackhawks proved my beliefs to be true.  
Hockey is a tough game and it's players are some tough people.  They are universally portrayed as knuckle dragging, semi-Neanderthals. 
Nonetheless, MY teams have "Heart". 
They expressed their "Heart" a couple days ago by being front and center at the Chicago Pride Parade. 
I don't know why this video won't post!
(Fuck!  I guess this means I need to buy some damn Smirnoff's too.  Maybe I can use it to kill weeds with or something...)
I'm not just talking about sending the PR bus and mascot, I'm talking about MOST ALL of the Blackhawk starting line up marching in the parade right along side of the members of the Chicago Gay Hockey Association...
Not to be left behind with the discarded glitter and unicorn stickers, MY Cubs show their acceptance of the LGBTQ community in August...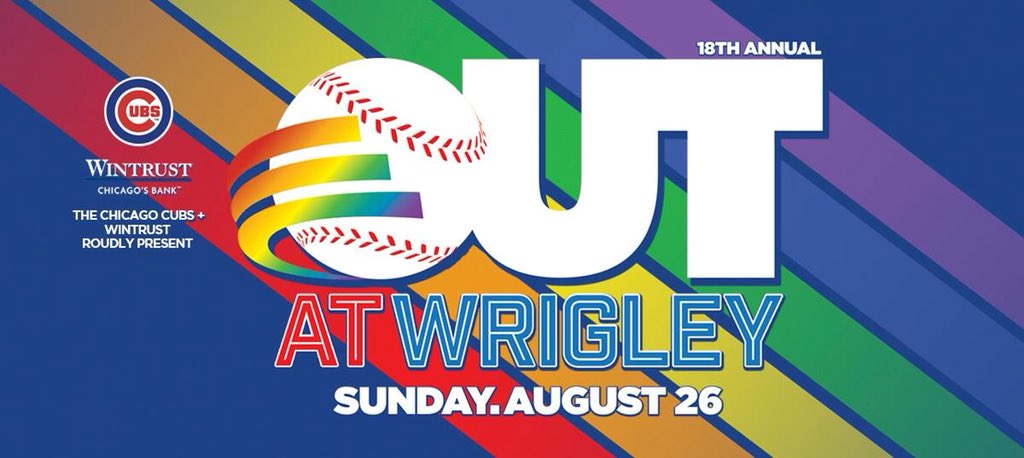 As for my Bears...  I don't know...  as much as I love them I vowed to ignore them until the NFL gets their heads out of their own ass. 
Exhibiting Pride doesn't trump stifling First Amendment free speech or protesting rampant police violence against people of color...