Even before the disclosure of the DNC's election chicanery, it seems the Russians were being blamed for everything that is "bad".  They invaded Crimea (much to the delight of the people who actually live there and to the indignation of our neo-nazi allies in the Ukraine) made BarryO look like a total stooge in Syria (Russia was invited there by Syria, we were told to GTFO) and now the chief representative of Russia in the US DARED to talk to somebody about international issues (I mean WTF!  Did the Russian Ambassador think he was an Ambassador or something???).
Now don't get me wrong...  Russia has a horrible record in a LOT of areas, especially regarding human rights.  Their treatment of LGBTQ people is disgusting. (however, I note there was never a discussion of sanctions over that!)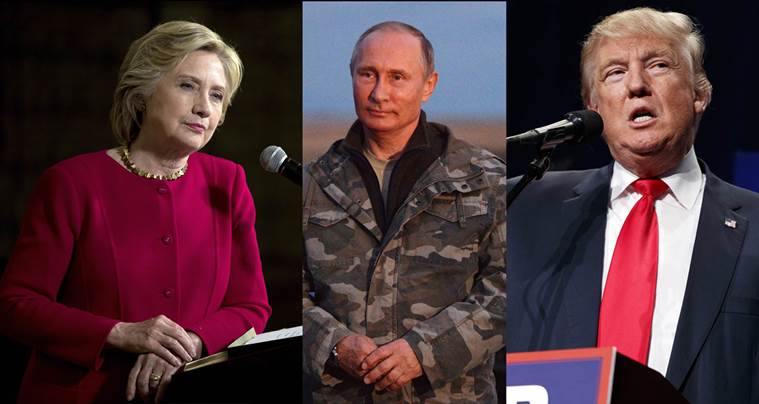 What REALLY gets both the neocons and neo-libs fired up though is the possibility that Russia DARED to try to affect the US elections.  No country has a right to try for a regime change that is more favorable towards them, right?  What the hell were they thinking???
Oh, wait...  not so fast...  that should read, "No country, OTHER THAN THE UNITED STATES, has a right to try for a regime change that is more favorable towards them..."
Why would I say that?
Well, lets look at the record, shall we???
Since the end of WWII, the United States has been involved in overthrowing, attempting to overthrow and/or tried to affect a favorable regime change in each of the following governments.
(* indicates successful ouster of a government)
China 1949 to early 1960s
Albania 1949-53
East Germany 1950s
Iran 1953 *
Guatemala 1954 *
Costa Rica mid-1950s
Syria 1956-7
Egypt 1957
Indonesia 1957-8
British Guiana 1953-64 *
Iraq 1963 *
North Vietnam 1945-73
Cambodia 1955-70 *
Laos 1958 *, 1959 *, 1960 *
Ecuador 1960-63 *
Congo 1960 *
France 1965
Brazil 1962-64 *
Dominican Republic 1963 *
Cuba 1959 to present
Bolivia 1964 *
Indonesia 1965 *
Ghana 1966 *
Chile 1964-73 *
Greece 1967 *
Costa Rica 1970-71
Bolivia 1971 *
Australia 1973-75 *
Angola 1975, 1980s
Zaire 1975
Portugal 1974-76 *
Jamaica 1976-80 *
Seychelles 1979-81
Chad 1981-82 *
Grenada 1983 *
South Yemen 1982-84
Suriname 1982-84
Fiji 1987 *
Libya 1980s
Nicaragua 1981-90 *
Panama 1989 *
Bulgaria 1990 *
Albania 1991 *
Iraq 1991
Afghanistan 1980s *
Somalia 1993
Yugoslavia 1999-2000 *
Ecuador 2000 *
Afghanistan 2001 *
Venezuela 2002 *
Iraq 2003 *
Haiti 2004 *
Somalia 2007 to present
Honduras 2009
Libya 2011 *
Syria 2012
Ukraine 2014 *
All of these attempts at screwing with the self-determinations of other countries seem to be forgotten when somebody actually tried to do it to us.  
It seems to me, that we need to get our own glass house in order first, before we start pointing fingers and throwing stones at ANYONE else.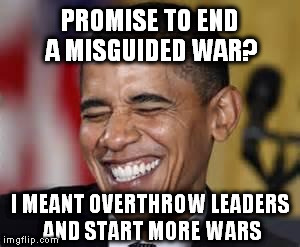 Oh, before I go...  here's a little joke.
Q: Why will there never be a coup d'état in Washington?
A: Because there's no American embassy there.
Sit and let that sink in a bit, m'kay?