(Dedicated to my pal, VA. Hope the tour gets rescheduled soon!) 
What were you doing when you were 11 years old? I was playing with model horses, flying kites, reading everything I could get my hands on, learning to play guitar,  and listening to my older sister's music collection. Paul Simon was performing in a school production of Alice in Wonderland with his friend Art Garfunkel. By the time they were 13 they were singing harmony while performing at school dances. And so a legendary duo was born.
October 13th marks Paul Simon's 69th birthday. The huge body of work he has produced has helped shape the soundtrack of American music. Let's take a walk down Hit Lane, shall we?
Simon & Garfunkle's first album Wednesday Morning 3  A.M.(1964) was the introduction of The Sound of Silence.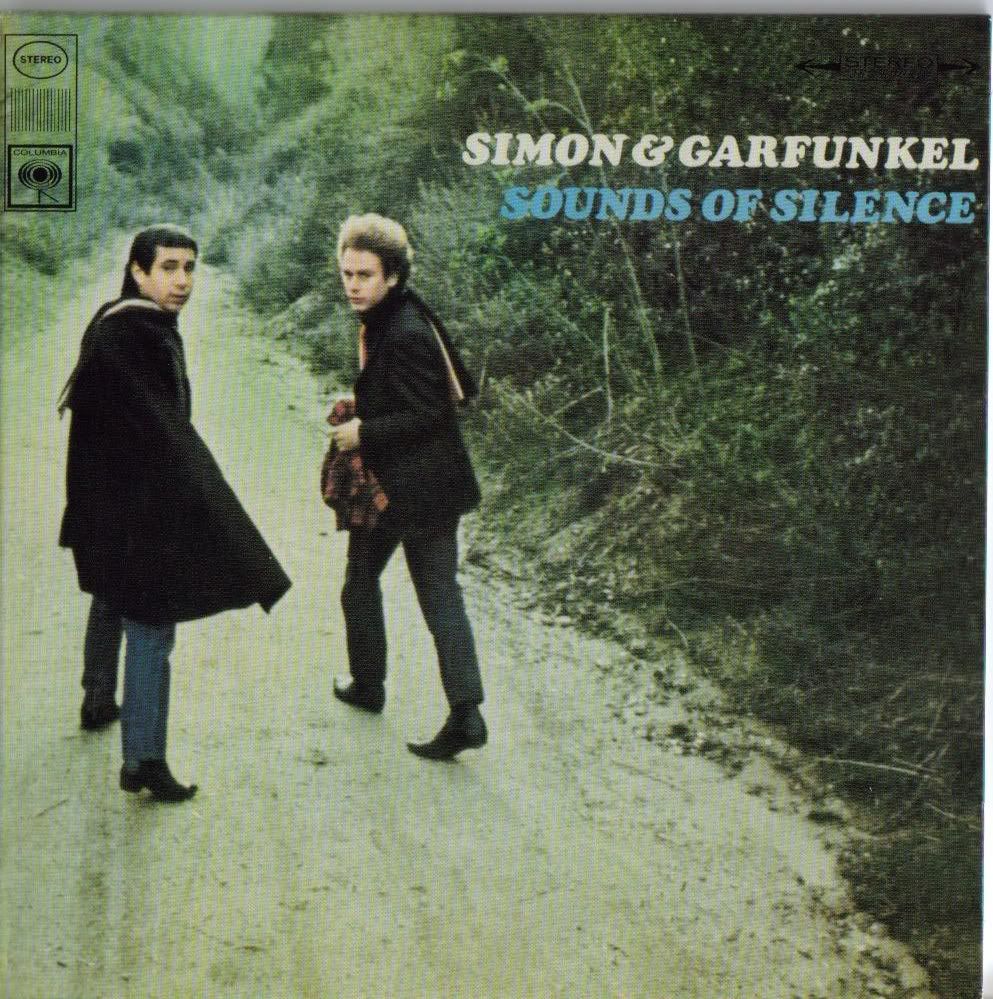 Sounds of Silence (1966) brought us I Am a Rock 
Parsley, Sage, Rosemary & Thyme (1966) was loaded with ScarboroughFaire/Canticle, Homeward Bound, and The 59th Street Bridge Song (Feelin' Groovy). Feelin' Groovy was one of the first songs I learned on guitar due to its easy chord progressions.
  Bookends(1968) That great title track, plus 
Old Friends, America, Mrs. Robinson, Hazy Shade of Winter
Bridge Over Troubled Water (1970) One of the most identifiable songs is the title track. But we also got Cecilia, The Boxer, and El Condor Pasa ( an inkling at what was to come with Paul's love of global music). Even though Art usually sings this as a solo, let's give credit where credit's due for Paul's great songwriting.
Paul's work after he parted ways with Art following their 13 year union in 1970 was still quite prolific with the following albums cranking out the hits.
1972 Paul Simon- Me and Julio Down by the Schoolyard
                              Mother  & Child Reunion
1973 There Goes Rhymin' Simon- Kodachrome
                                                     Loves Me Like a Rock
1975 Still Crazy After All These Years- Paul & Art reunite briefly and produce the hit My Little Town which was included on this album along with teh memorable title track and 50 Ways to Leave Your Lover. C'mon- you know you want to sing it! "Just slip out the back,Jack..."
My personal connection to that song was listening to my son practice the drum intro over and over and over again perfecting those strokes doing his darndest to sound like the great Steve Gadd.
1977 Greatest Hits, Etc.- Slip Slidin' Away
1983 Hearts and Bones- The Late Great Johnny Ace
1986 Graceland- title track, Diamonds on the Soles of Her Shoes, You Can Call Me Al
There were other albums after Graceland, but none that lit my fire the way his earlier solo work did.
The first time I saw Simon and Garfunkel in concert was in 1993 when they were part of the Bridge School Benefit Concert in northern California. Neil Young and his wife Pegi began the annual concert to raise money for the school their severely disabled son attended. It was a great line up that year with Neil Young on the bill (like he is every year), Melissa Ethridge, Warren Zevon, Ann & Nancy Wilson, Sammy Hagar & Eddie Van Halen, Bonnie Raitt, and Simon & Garfunkle. While I was excited about every act on the bill that year, I was a bit stunned that I was going to see Simon & Garfunkle, who had not been performing together for quite awhile. While we were standing in line at the venue gate waiting to enter all of a sudden those dulcet tones, those beautiful voices carried over the fence as they did their sound check. The line of people hooted in unison, all of us looking at each other in disbelief. My god! Simon & Garfunkel are on the other side of the fence. Unbelievable! While the whole show that day was spectacular, the most memorable moment was when S & G took the stage. I look at them as a bit of American royalty, if there is such a thing.  
Fast forward ten years to 2003.  I was in the car heading to HP Pavilion in San Jose, CA with my 2 sisters to see them as the headliners along with The Everly Brothers, the act that originally inspired their harmonies. As they took the stage, the woman seated next to me on the left, a complete stranger, grabbed me by the hand with tears in her eyes and just said, "Oh.My.God." The venue filled with voices as everyone sang along with these "Old Friends".  And that is how I think of these two musicians--old friends. Happy birthday, Paul!
    Indulge me on this last video. I simply couldn't resist.