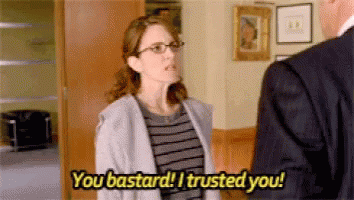 Definition of treachery
1 : violation of allegiance or of faith and confidence : treason
2 : an act of perfidy or treason
The House Just Voted to Expand Warrantless Surveillance of US Citizens
"The US House of Representatives approved a controversial amendment to Section 702 of the Foreign Intelligence Surveillance Act (FISA) that would effectively expand the warrantless surveillance of American citizens. The bill was passed by a split vote of 256 to 164:191 Republicans and 65 Democrats voted for the measure and 119 Democrats and 45 Republicans voted against it."
https://motherboard.vice.com/en_us/article/vbyp59/house-vote-702-fisa
It might not be treason to the current government, but there are 65 "treasonous" "stealth Republican" Democrats that voted FOR Trump's FISA, to include the former queen of the DNC-Debbie Wassermann Schultz, who have never missed a chance to vote against the best interests of their constituents.
House Extends Surveillance Law, Rejecting New Privacy Safeguards
https://www.nytimes.com/2018/01/11/us/politics/fisa-surveillance-co...
Here is the list of US House Representatives who voted to advance FISA bill to renew NSA surveillance program, the 65 rat bastard Democrats included:
If your Congress person is on that list, please call or email them to let them know just how much you appreciate them not giving a single fuck about your privacy or your Constitutional freedoms.
When you are done reaming your Representatives, do the same to your Senators because they are voting on the Senate version of the bill very soon!