At 8:29, every night she is in the hospital, 13-year-old Olivia Stephenson sits in her hospital room window with her flashlight.
A minute later skyscrapers, restaurants, church groups, nightclubs, tugboats, hotels, a yacht club, police cruisers, etc. flash their lights to send a blinking goodnight message to sick kids inside of Hasbro Children's Hospital.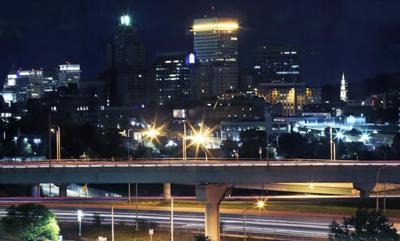 These "Invisible Strangers" have been doing this since 2010.
At 8:31 Olivia, who suffers from the reoccurring blood clots associated with lupus, turns on her flashlight and blinks it twice to say, "thank you". 
She is joined by other hospitalized children who blink their gratitude to people they have never met who took just a minute to make a sick kid's life just a tiny bit better.
I'd like to say "thank you" to them, as well.  
Well done, "Invisible Strangers of Providence"...  well done, indeed.