Shem Jean was an active church member, who worked for a Big 5 Accounting firm.
(not exactly a "thug"...  he wasn't "asking for it").
Amber Guyger is a Dallas cop who has over 4 years on the job.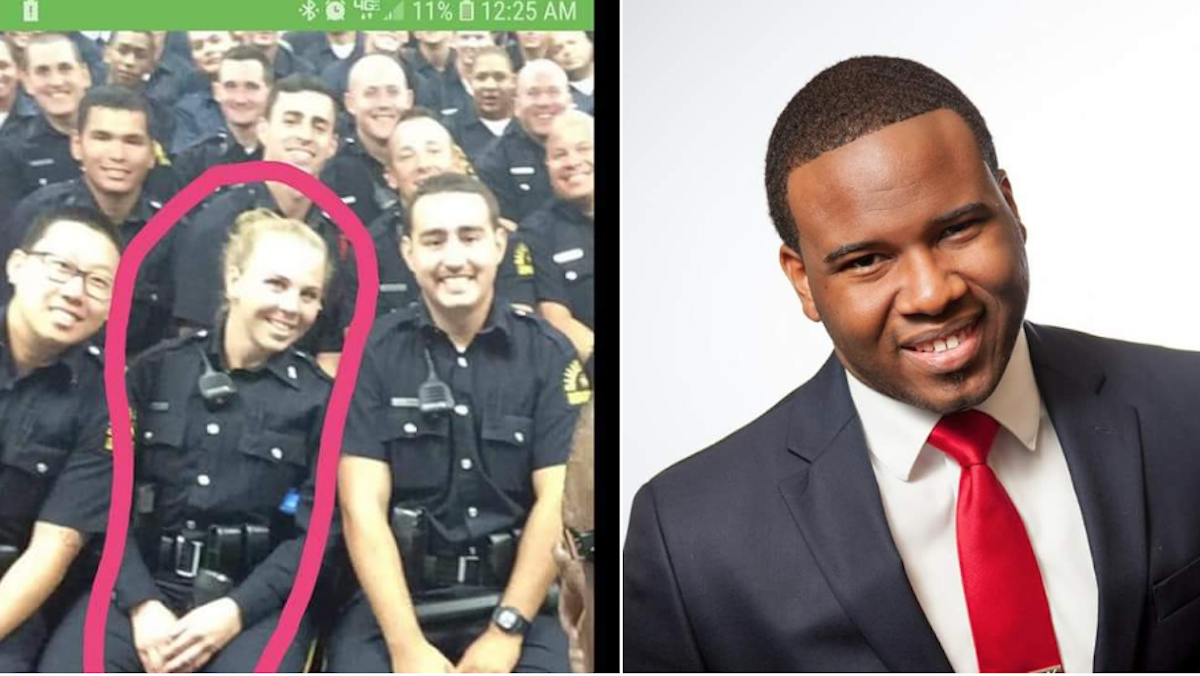 Amber Guyger mistakenly walked into Shem Jean's apartment thinking it was hers.  
Instead of noticing that it wasn't her address, the furniture was different, etc. she pulled her service revolver and killed him.  She then called 911.
If he had been white she would have paused that fraction of a second it would have taken her to realize that she was in the wrong.
Shem Jean is dead because he was Black.  
Amber Guyger killed him because she is a cop.
(...and I'm sure she feared for her life...  ::roll eyes::) 
To make matters worse, the Texas Rangers have "delayed" charging Guyger.  
This is just how insidiously ingrained racism and "police mentality" can be. 
This is the face of police brutality towards Black.
This is why they kneel and why I support them.